Includes all the features of Bitrix24 Business — with additional licenses, multiple divisions, and a web cluster
Details
Characteristics
Languages
—
English, German, Polish, Ukrainian
Please get a quote for an accurate assessment regarding your goals and needs
Bitrix24 On-premise Enterprise
Product participates in the action
Get a free cost estimation of the CRM implementation project
It is the same as Bitrix24 Business in its core, but with additional functionality aimed at large organizations.
Bitrix24 Enterprise is the top edition of the on-premise version of the Bitrix24 software solution. It offers more user licenses (from 1000 to unlimited) and two powerful additions for enterprise-level companies: multiple divisions and a web cluster. The former allows for creating supplementary intranets (for subsidiaries, branches, large departments) within an organization's principal intranet; the latter provides tools for scalability of databases or web servers and helps to balance server load.
Reasons to choose Bitrix24 Enterprise
The company has more than 1000 employees
The company has subsidiaries, branches, large departments that require their own intranet
There is a need for a web cluster because of the extremely high server load
Bitrix24 Features
Chats & video calls
Online meetings
Feed
Calendar
Online documents
Drive
Webmail
Workgroups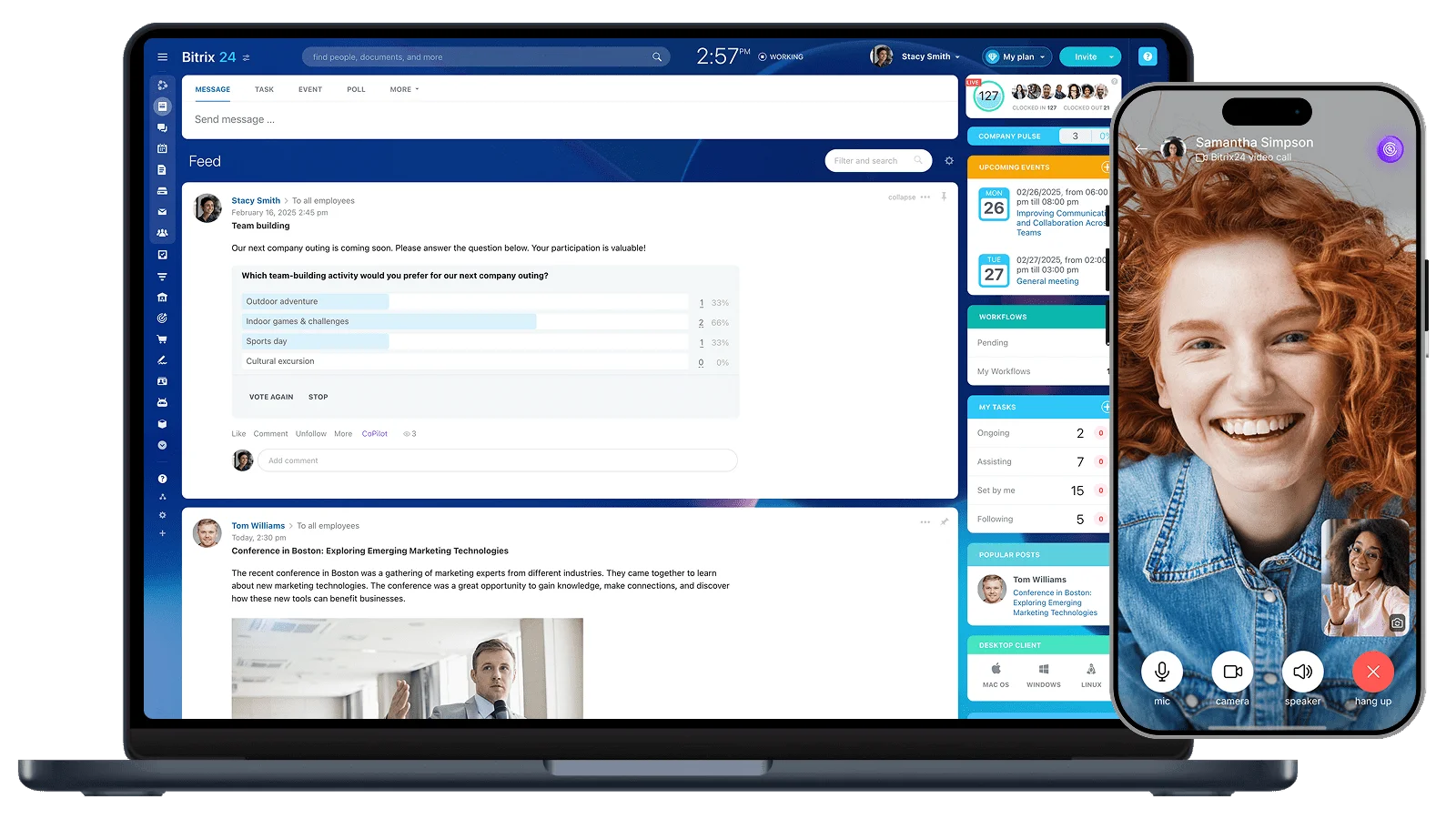 Leads, Deals
Contacts, Companies
Quotes, Invoices
Online payments
Sales automation
Rules and triggers
Contact center
Marketing
Sales Intelligence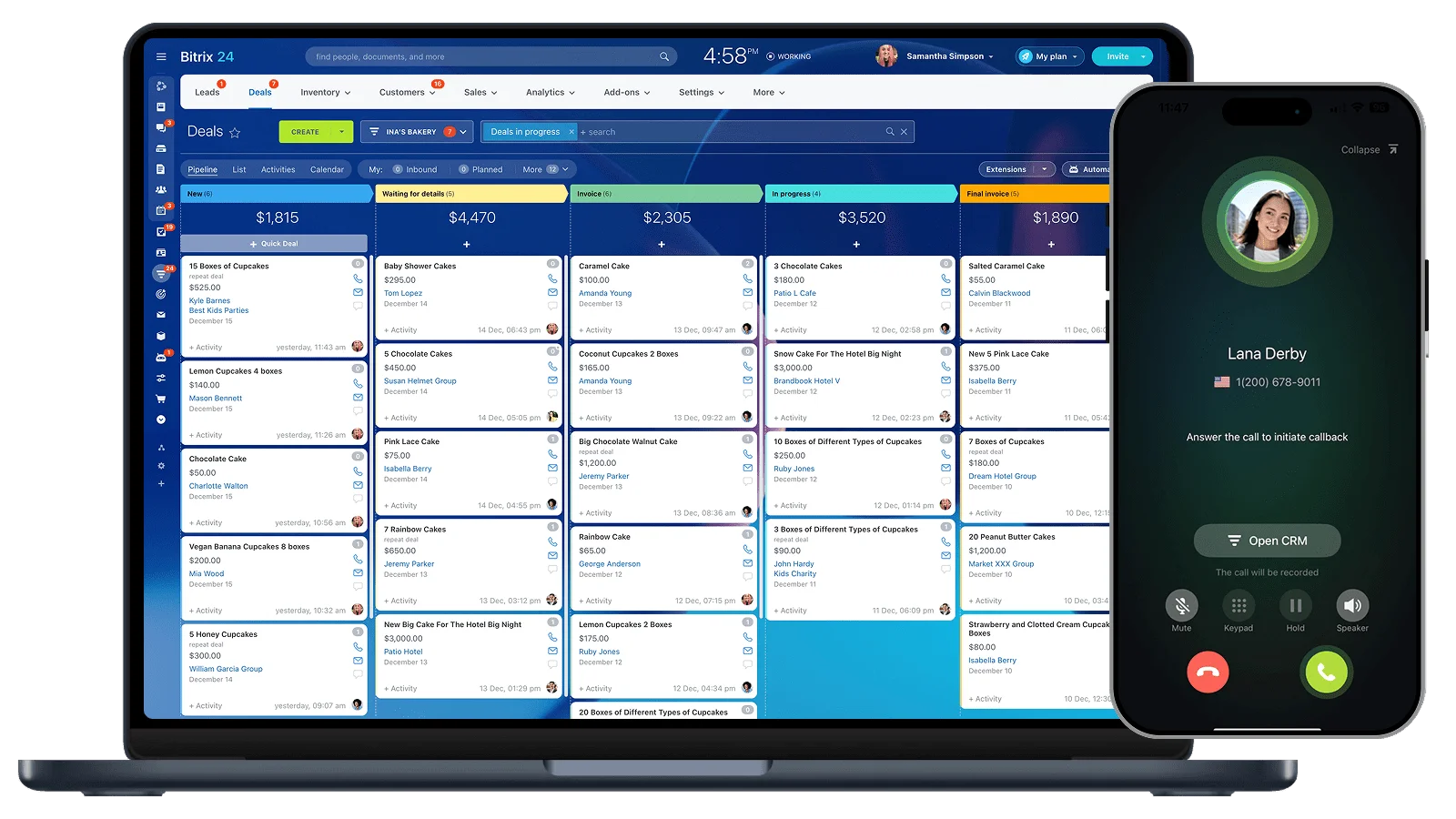 Tasks
Projects
Gantt chart
Kanban board
Time tracking
Task and project templates
Task automation
CRM integration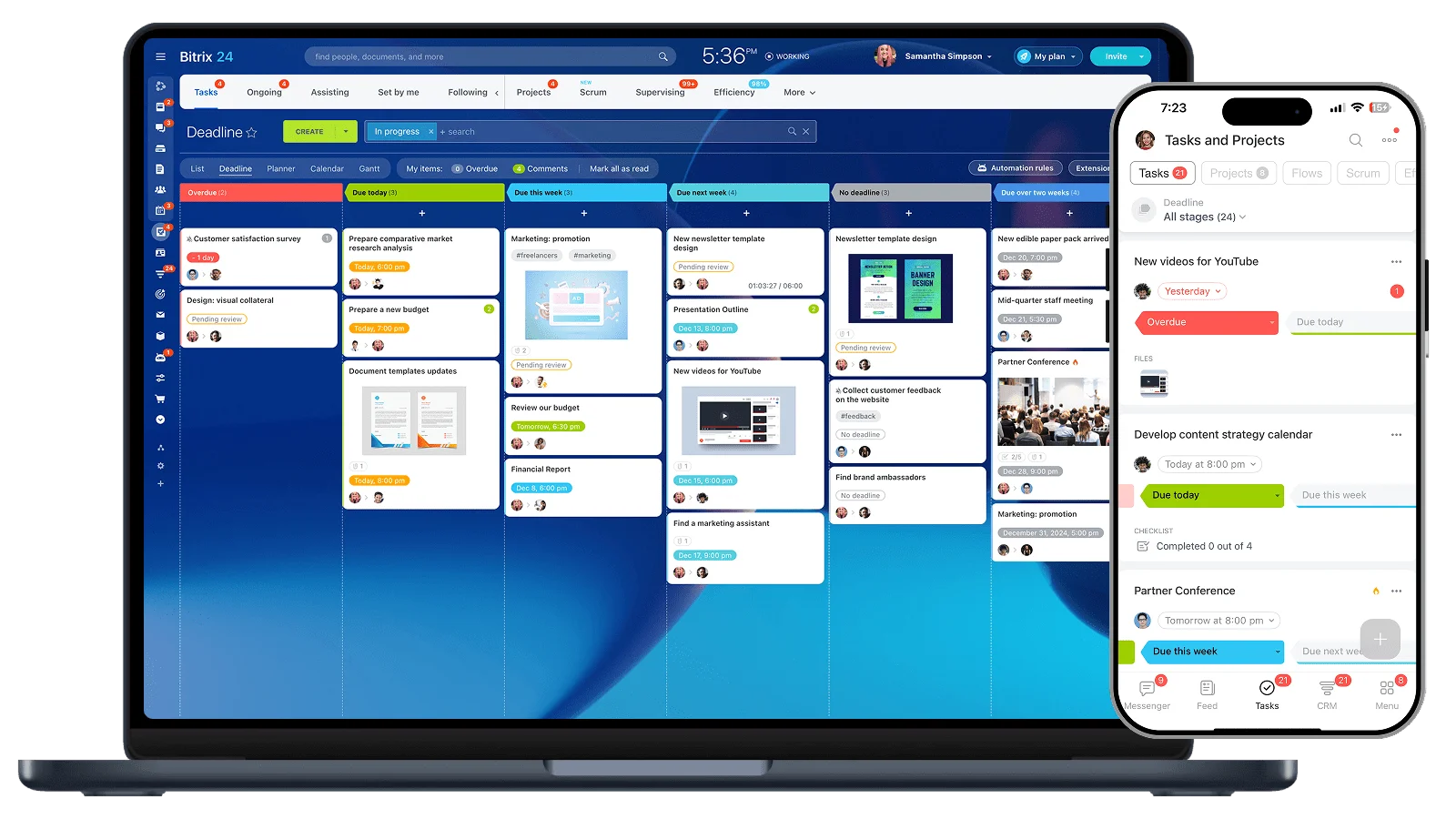 Free website builder
Online store
Free templates
Mobile & SEO friendly
Web forms
Web widgets
CRM integration
Google Analytics integration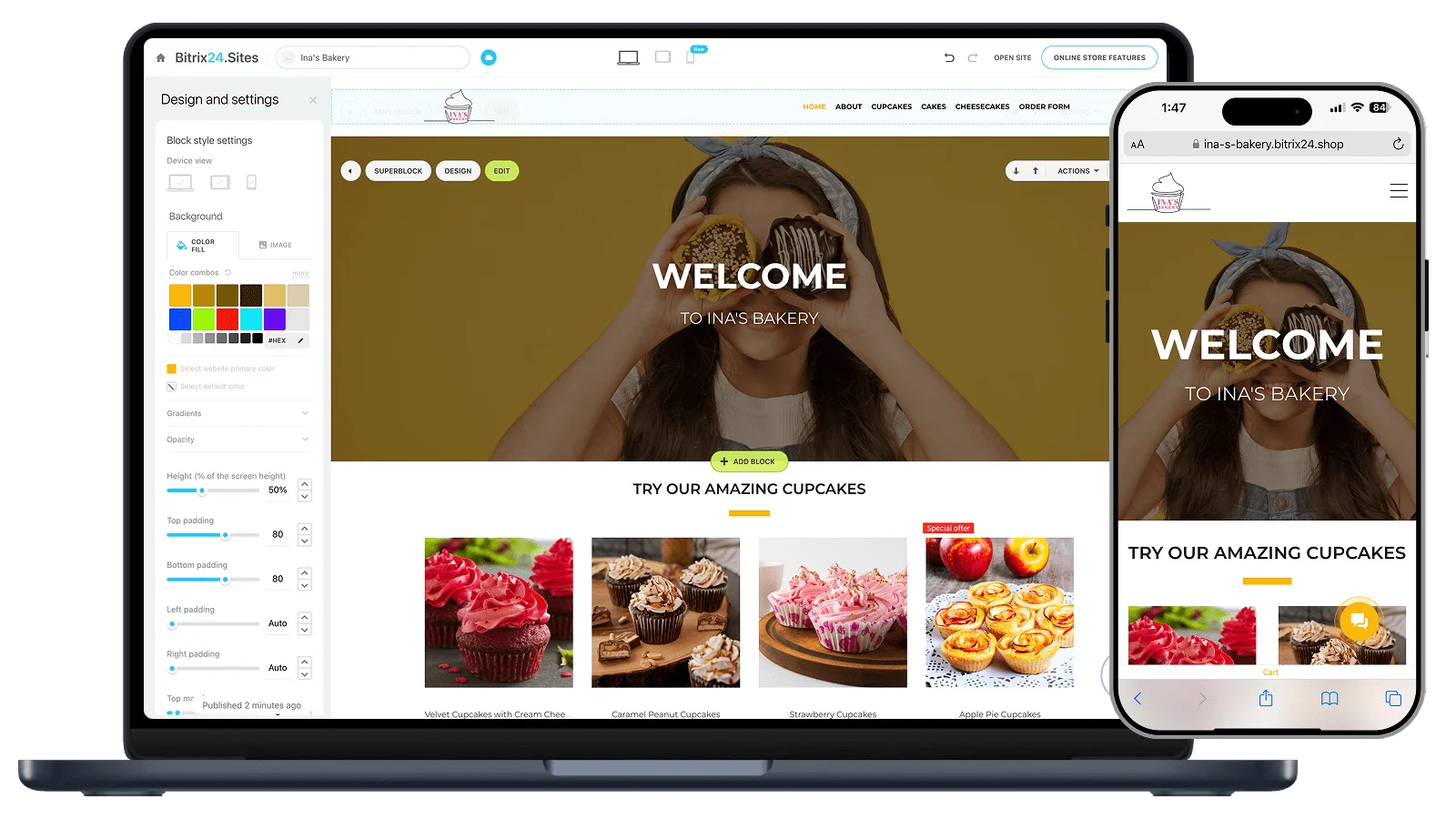 Employee directory
Worktime tracking & reports
Absence management
Announcements & appreciations
Workflow automation
Requests & approvals
No-code RPA
Knowledge base
Questions and answers
How qualified are your specialists?
Our employees have been trained in specialized training centers and have extensive experience in the products and services we provide.

The company regularly conducts refresher courses and special trainings to expand the expertise of the whole team.
To purchase a product or a service you like, click the "Start trial" button. Our manager will contact you as soon as possible to discuss the details and finalize the order.
We have two options: online payments through Stripe and wire transfers to our bank account. In the case of a wire transfer, the invoice will contain all the necessary instructions for payment.
Articles
Today's market abounds with different CRM systems: leaders with a price tag that can scare away even some Enterprise customers, pretty successful and balanced mid-tier players, and a sea of small startups with varying degrees of doneness.
CRM software solutions are one of those tools that have become essential for healthy businesses that want to grow and expand. CRM helps in keeping track of all the information and data related to the customers, their interactions with the company, and their purchase history.
Almost every company works with leads and clients, no matter how big or global it is. The sales growth and quality of the customer service largely depend on the availability of the CRM system and the company's ability to use it efficiently.