Fast. Secure. Affordable. Integrated.
Details
Please get a quote for an accurate assessment regarding your goals and needs
Cloud NAS Storage for Bitrix24 On-premise
Product participates in the action
Get 12 months of Cloud Hosting when you buy Bitrix24 On-premise
Storing your Bitrix24 On-premise data in Selleris Cloud NAS Storage is the epitome of secure, scalable, and steadfast storage solutions. Our unyielding monitoring mechanisms and redundant storage design ensure your files and documents remain intact and accessible, irrespective of any unforeseen circumstances. With a team of dedicated data center engineers on standby 24/7, the integrity and uptime of your storage are always our priority.
Choosing Selleris Cloud NAS for your On-premise edition seamlessly merges the customizable nature of Bitrix24 On-premise with the resilience and advantages of Selleris Cloud. This is especially pivotal for businesses that experience heavy data influxes, like those with bustling CRM activities around the clock, ensuring optimal performance without overburdening server resources.
Safety isn't just a word; it's a promise. Our stringent access control measures, punctual security updates, and regular vulnerability assessments attest to our unwavering commitment to safeguarding your data.
For our discerning Enterprise edition Bitrix24 users, we offer a bespoke, fault-tolerant, and isolated storage infrastructure. This commitment translates to unrivaled data protection and a near-zero downtime experience, ensuring your operations are uninterrupted.
Bitrix24 On-premise doesn't just end at data storage. It stands as a formidable platform for crafting comprehensive websites and e-commerce platforms that sync flawlessly with CRM. Our Selleris experts are ever ready to guide you, ensuring you harness the full might of these tools, translating to tangible business value.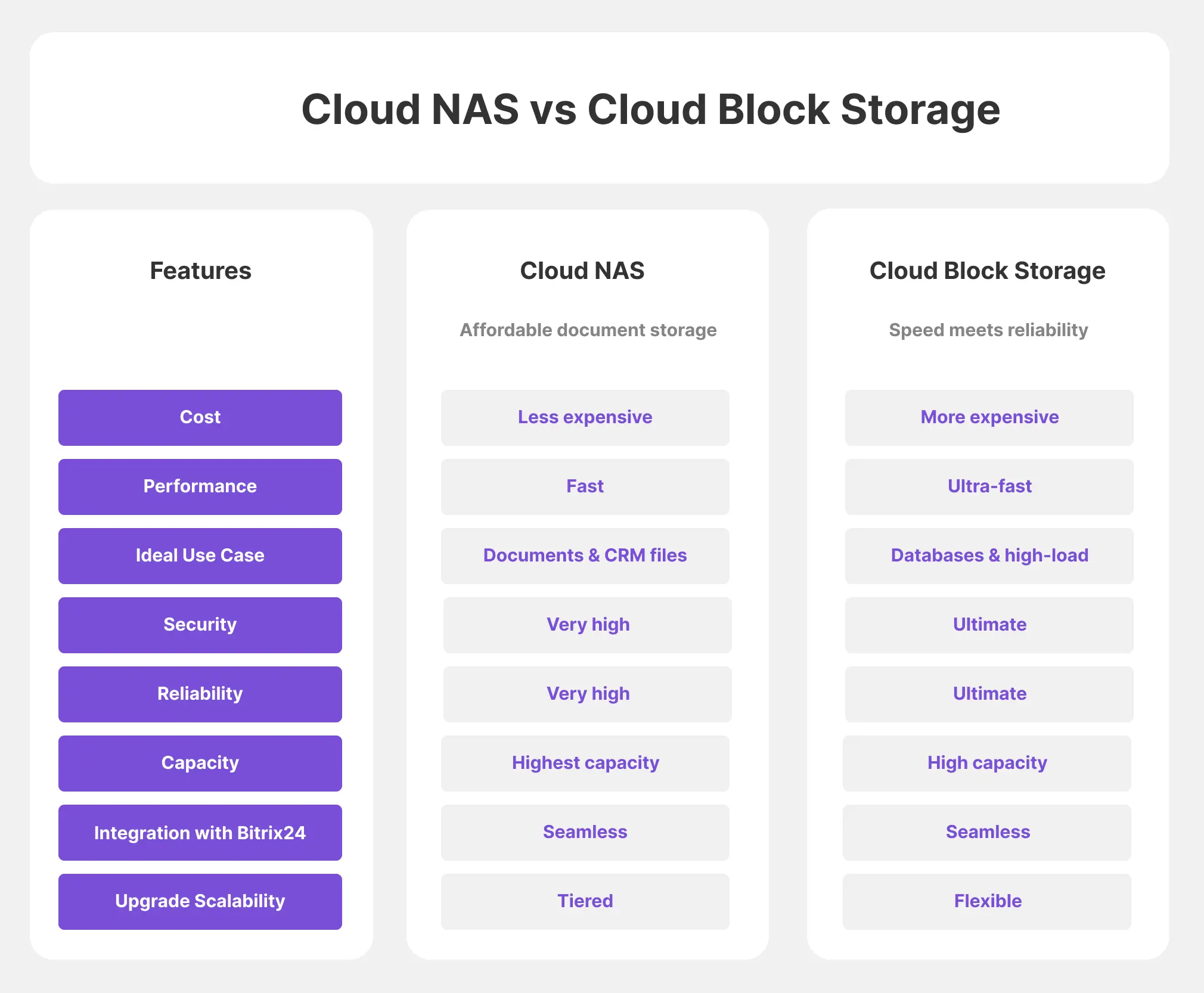 To purchase a product or a service you like, click the "Start trial" button. Our manager will contact you as soon as possible to discuss the details and finalize the order.
We have two options: online payments through Stripe and wire transfers to our bank account. In the case of a wire transfer, the invoice will contain all the necessary instructions for payment.
Articles
Managed hosting providers, also called MSPs, help businesses with their IT and cyber security needs. An MSP is a company that provides services like managed cloud hosting to their customers. The MSP manages the customer's IT infrastructure and offers other services like cyber security, data backup, and disaster recovery.

MSPs are in high demand because they offer a wide range of services for their clients at a lower cost than hiring an internal IT staff to handle all of these tasks.