Bitrix24 Business is a fully customizable on-premise Bitrix24 software solution that can be deployed on a managed server
Details
Characteristics
Languages
—
English, German, Polish, Ukrainian
Please get a quote for an accurate assessment regarding your goals and needs
Bitrix24 On-premise Business
Bitrix24 Business on-premise edition needs to be deployed on a remote server or a local server within the company's network. The purpose of the on-premise edition is twofold: it is the opportunity to develop and customize Bitrix24 (even its source code) while also providing high performance to send requests. Additional benefits include a one-time fee and the possibility to manage protected data on servers of your choosing.
Reasons to choose Bitrix24 Business
The company wants to develop and customize its Bitrix24
The company has more than 50 employees
There is an extensive sales activity throughout the day in the CRM module
There is a need to reduce the high server load
Bitrix24 Features
Chats & video calls
Online meetings
Feed
Calendar
Online documents
Drive
Webmail
Workgroups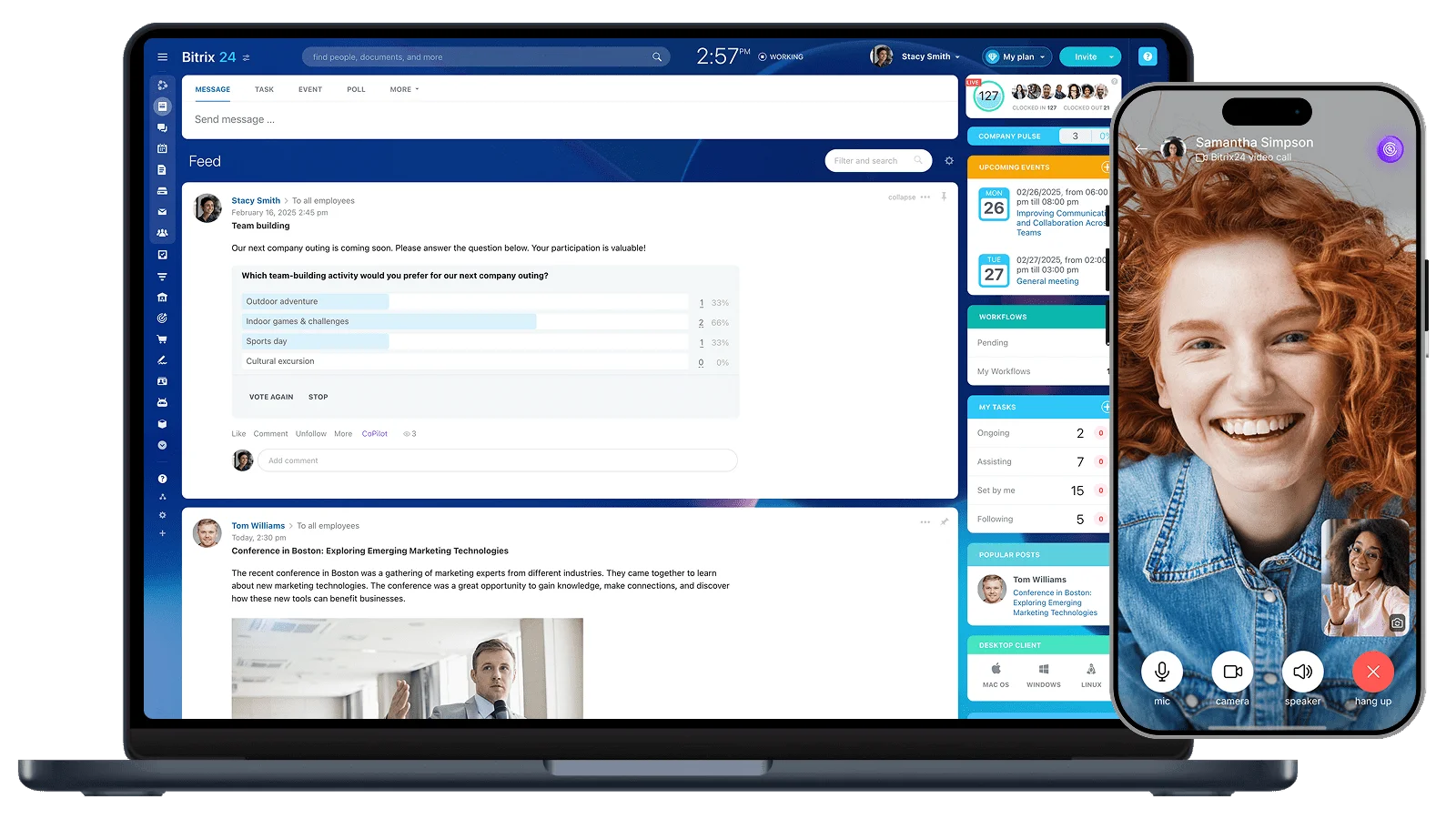 Leads, Deals
Contacts, Companies
Quotes, Invoices
Online payments
Sales automation
Rules and triggers
Contact center
Marketing
Sales Intelligence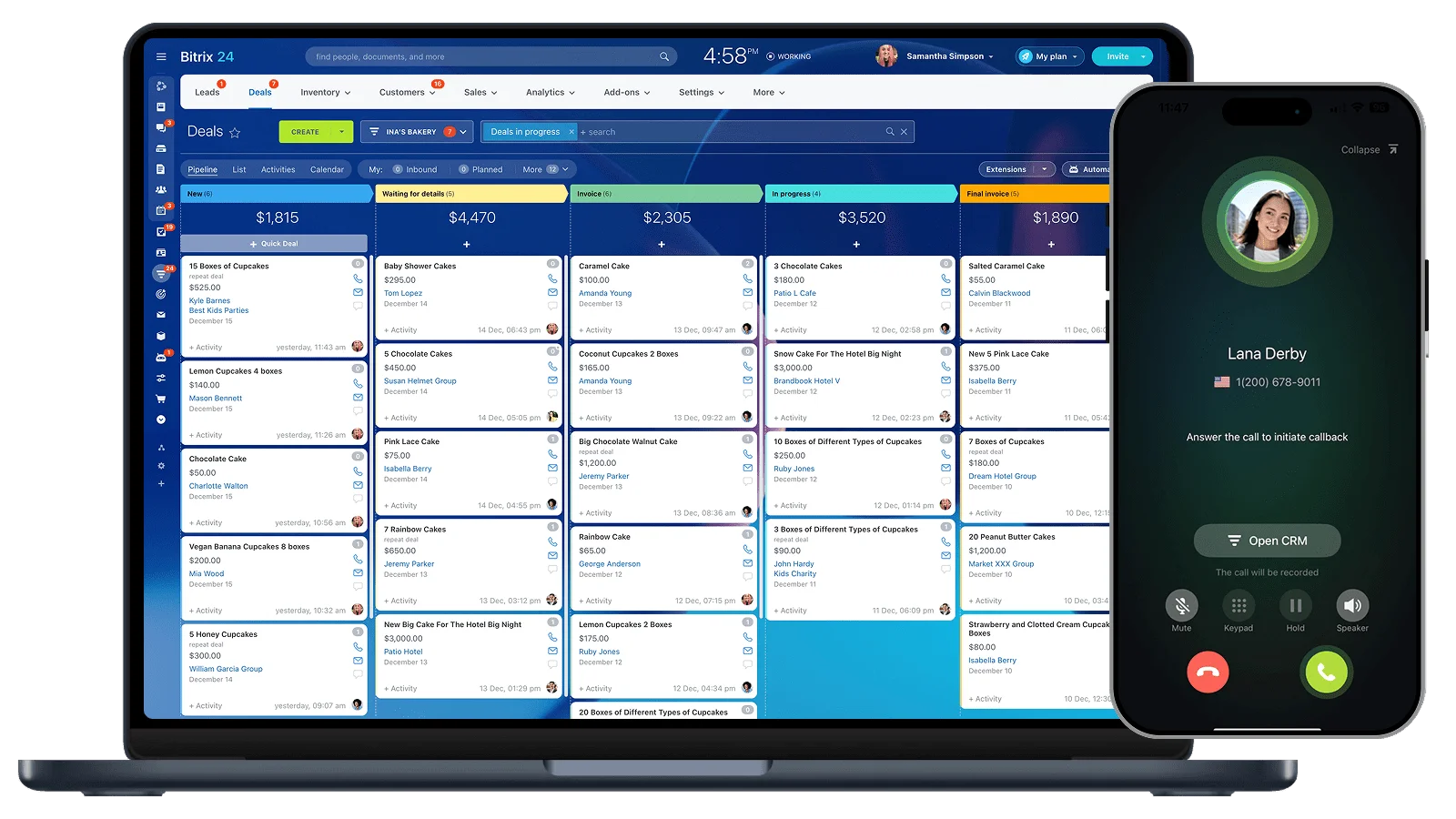 Tasks
Projects
Gantt chart
Kanban board
Time tracking
Task and project templates
Task automation
CRM integration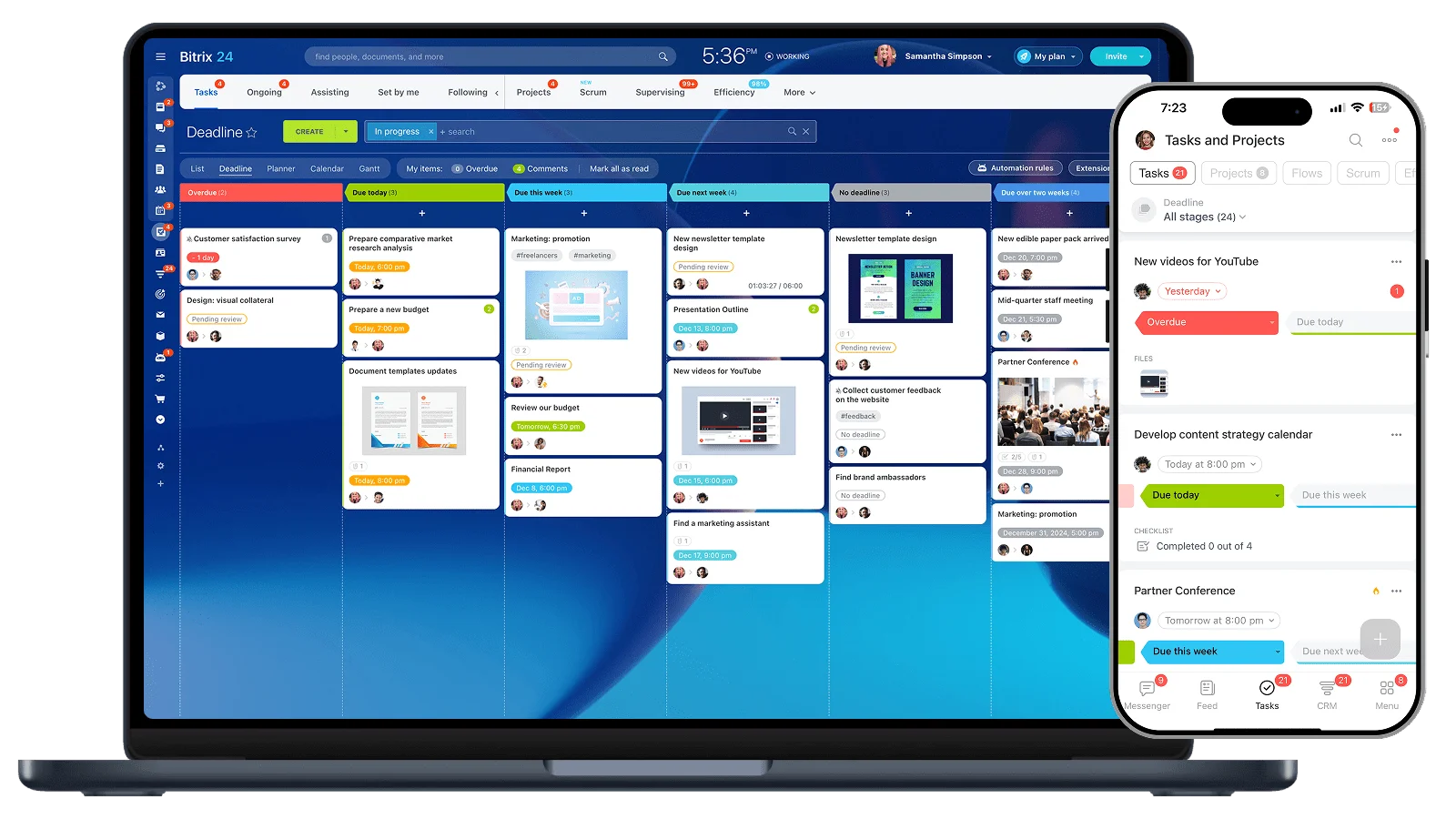 Free website builder
Online store
Free templates
Mobile & SEO friendly
Web forms
Web widgets
CRM integration
Google Analytics integration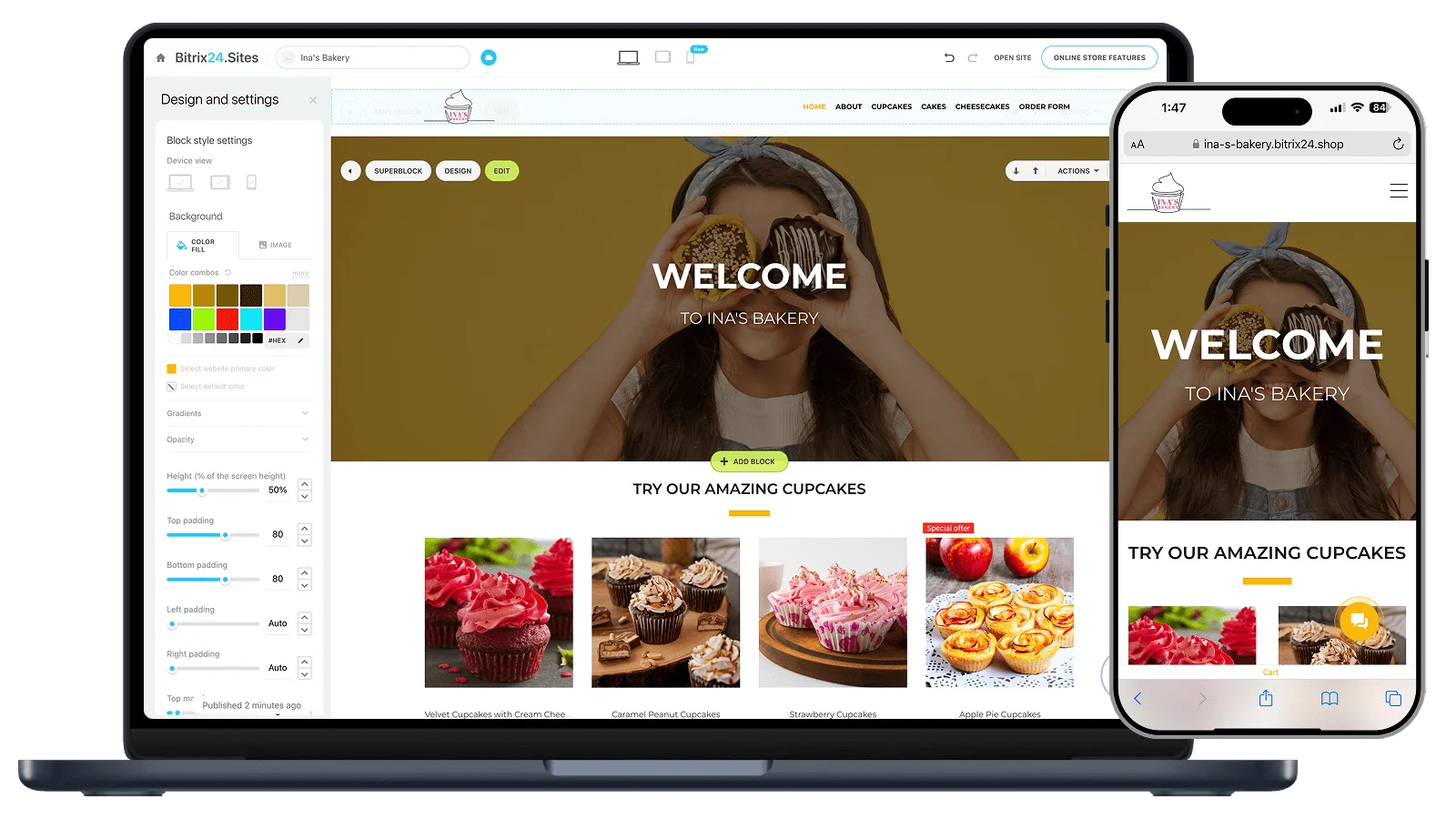 Employee directory
Worktime tracking & reports
Absence management
Announcements & appreciations
Workflow automation
Requests & approvals
No-code RPA
Knowledge base
Questions and answers
Is Bitrix24 pricing per user?
There is no per-user pricing for Bitrix24. The cost is fixed according to commercial plans.
Every Bitrix24 commercial plan is designed for a certain number of users. That means there is no need to pay extra for every new employee; additional costs are necessary only if the company reaches Bitrix24 user cap for its current plan.
For more information on Bitrix24 commercial plans, please visit our dedicated pages for Bitrix24 Cloud and Bitrix24 On-premise.
When was Bitrix24 created?
Bitrix24 as a "social intranet" project was firstly introduced in April, 2012, in the form of a beta release.
Later that year, Bitrix24 became a fully operational cloud-based collaboration platform that is available in Bitrix24 Cloud and Bitrix24 On-premise (also called self-hosted) editions, with an open-source code for the latter.
To purchase a product or a service you like, click the "Start trial" button. Our manager will contact you as soon as possible to discuss the details and finalize the order.
We have two options: online payments through Stripe and wire transfers to our bank account. In the case of a wire transfer, the invoice will contain all the necessary instructions for payment.